Things You Need to Know About Group Health Insurance Plans
One of the benefits being offered to employees by the company whom they're working for is a group health insurance. It's a very popular employee benefit as it provides insurance coverage to more than half of the Americans.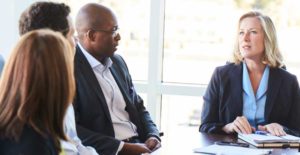 Employers are the ones to purchase this type of insurance policy. Therefore, half or more of the required total monthly contribution usually comes from them. Most employees in the U.S. are under "POP" plans, or Premium Only Plans, which allows them to make their part of the contribution on a pre-tax basis.
Aside from several other tax benefits for the employees covered under a POP plan, they are not taxed for company contribution   As a result; these are heavily subsidized when it comes to taxation.
A group insurance plan is also very affordable. Insurance companies are usually more than willing to offer plans at considerably cheaper rates than what you would get while purchasing individual plans due to the fact that it is more about getting coverage due to a common cause than a necessity. Thus, makes this a win-win situation for both parties.
Offering great benefits is perhaps considered one of the most effective ways of retaining the employees. Therefore, the best insurance coverage would be advantageous for a company. In addition, a great group health insurance plan also attracts new talent to your company.
A better overall health of your employee means less unplanned leaves and an improved morale of workers.
Are All Policies the Same?
Technically speaking, no, not all policies are the same. Health insurance policies may vary depending on the laws that govern in a particular state. Secondly, with the implementation of the Affordable Care Act (ACA), the federal government, too, has laid down several regulations on such insurance plans.
This is also true for those who have acquired different plan on their own, as well as those working for minor companies. Basically, things differ when it comes to working for a small company compared to working for a major company.
It is taken into consideration that any company having less than 50 full-time or the "equivalent" of full-time employees is a small company. Other businesses having a larger number of workers base are large employers. That being said, the laws are different for the coverage offered by both, and the premium tends to differ as well.
What if I Lose Access to the Group Insurance Coverage?
Those who have lost access to group insurance due to job loss, incidents, or other reasons, may still be allowed to keep their group coverage for a certain time. Many are even able to continue with the group coverage without any time limitations, thanks to the federal Consolidated Omnibus Budget Reconciliation Act of 1985 (COBRA).
However, COBRA doesn't exist in all the states (and doesn't apply to all employers), but in some of the states it doesn't, there are actually better options that offer more generous benefits.
Finally, you may want to be sure about how it may affect you by going through the benefit summary booklet provided by your employer.